About Us
Architectural Limestone Inc. is a leader and one of the biggest technology and product innovators in the world of masonry. We have been doing this for more than 10 years, and our experiences with the people in the State of Illinois (our home state) have helped us mold our business into one that offers exceptional quality and unbeatable prices.
Our clients include the weekend warrior, general contractor, sub contractor, and professional home builders. Architectural Limestone Inc. has a history of providing the best architectural stone products to their residential and commercial clients.
We cut and carve natural Indiana Limestone to create beautiful interior profiles, stone molding for door and window surrounds, tapered columns, fireplace surrounds and mantels, floors, all kinds of elevations, signs and much more. Architectural Limestone Inc. has extensive experience in stone fabrication, great knowledge, and the best equipment in the industry.
Our designs include Roman style stone entries with columns, balustrades, window and door surrounds. We also have designs for carved fireplaces, custom front entries, elevations, keystones and much more. Our business is growing too. So much, that we opened our new manufacturing facility the summer of 2006.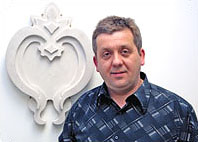 "We are 100% determined to providing you with a perfect design and I challenge you to find a better product, price or customer service. Come see why we're the best in the business. We look forward to seeing you soon."
Mitchell Mikrut - President
The Architectural Limestone Inc. Dream Team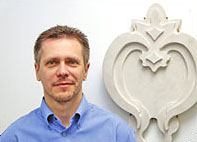 Mark Lorens - Production Manager
Telephone: (847) 623-0100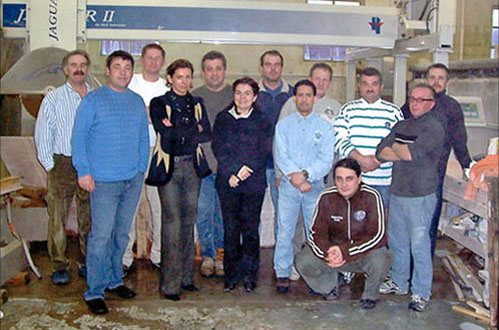 Our Manufacturing Facility